The 10th graders gathered in the chapel in the school and the last Global Career Course of this year was held.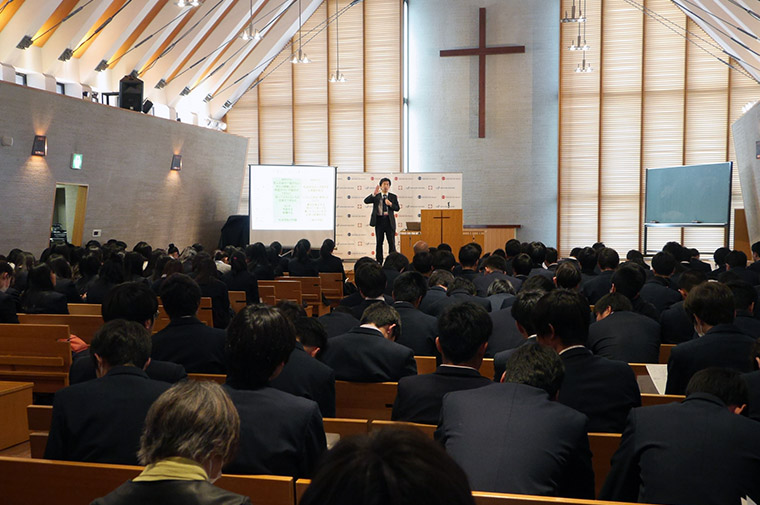 "Recognition of people with disabilities is changing worldwide right now. The keyword is 'an inclusive society'."
Mr, Takehiro Hozumi of the Association for Refugee Assistance (AAR JAPAN) said as he began speaking. He explained the circumstances that led to his present work and told of actual experiences he had supporting activities in Afghanistan.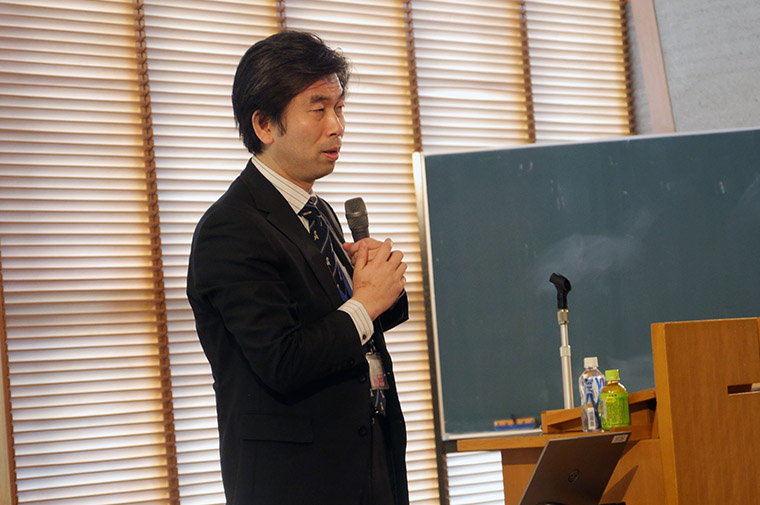 Mr. Hozumi studied English at university with the aim of working in international aid in the future, and he started a career in international support activities with JICA (International Cooperation Organization). After working around the "world" with JICA, he chose to start studying again at graduate school with desire to learn more about the world.
"I want to work building international cooperation with everyday people rather than the government." He thought after writing his master's thesis on comparative culture. He started working at AAR JAPAN after that. Since then, he has been working on landmine issues in Tajikistan and Pakistan, support for people with disabilities, and support for refugees.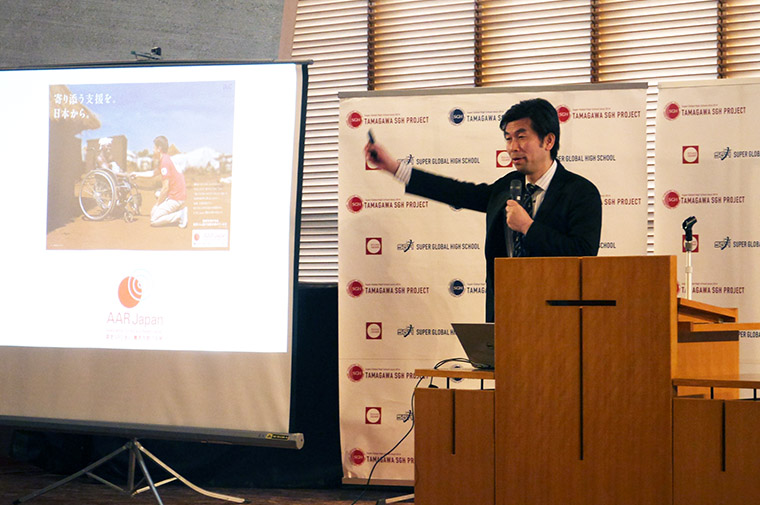 "Right now why are there not many people with disabilities around us? Please think about this with everyone."
Mr. Hozumi asked to the audience. Mr. Hozumi himself also realized that there were no persons with disabilities around when he started to work in AAR, and he felt confused as to why he was indifferent to disabled people.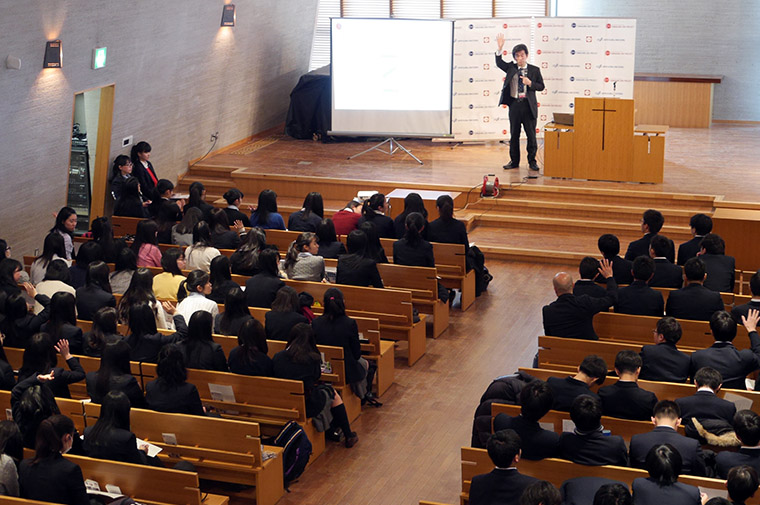 "An inclusive society is a society that recognizes people with disabilities as people and persons with individuality. People with disabilities often said to me when talking with them, that "We do not want people to decide what to do with us by themselves only." I think it is important to treat people with disabilities as ordinary people."
Until now, there has been a social trend to isolate and handle disabled persons specially, but now that the flow of acceptance in society as a whole is spreading globally. He delivered these words along with the voice of the site.
The students listen seriously and were drawn into his story, thinking about disabled people who they do not have much opportunity to meet with usually.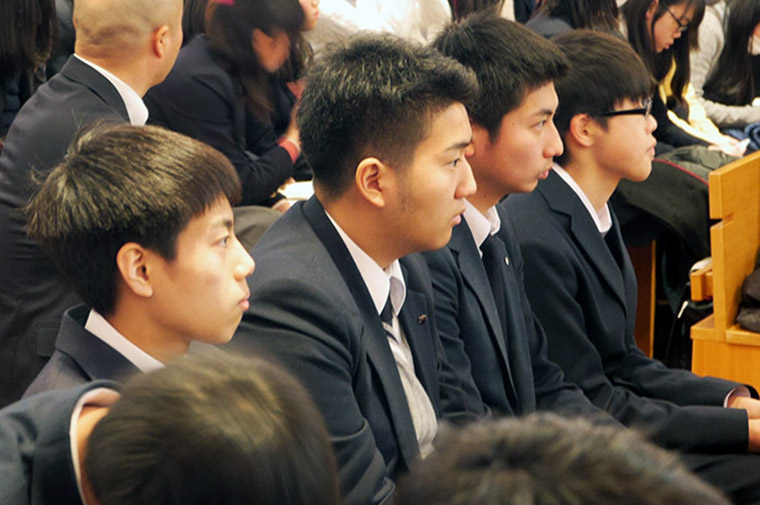 "While there is a trend in the world that creates an inclusive society, in Afghanistan that disabled people are in a difficult situation, and I am currently focusing on support activities there."
In Afghanistan, there are many families who do not go out from their houses or go to school. He told the students about the reality of prejudice against disabled people that remains strong.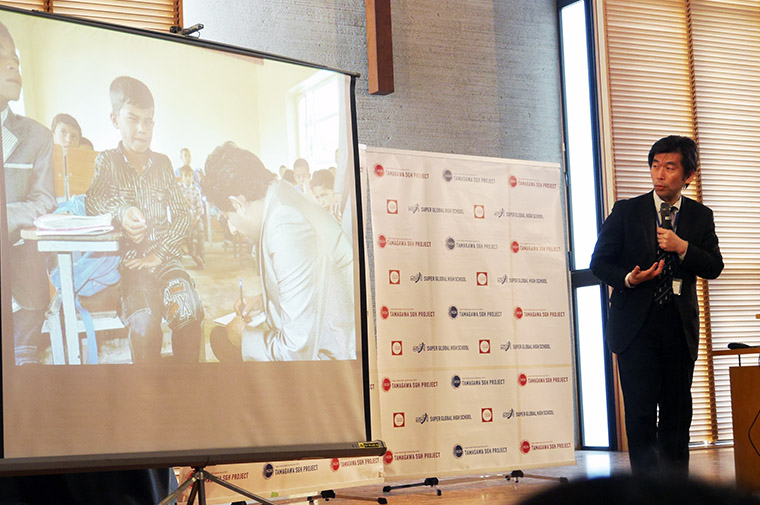 At AAR, they visit each house to encourage families to understand that it is important to have people with disabilities out in society and at school and to persuade the teachers to accept them. With his tenacious work, families and teachers who were embarrassed at the beginning started to understand a new reality, and the situation gradually started to improve.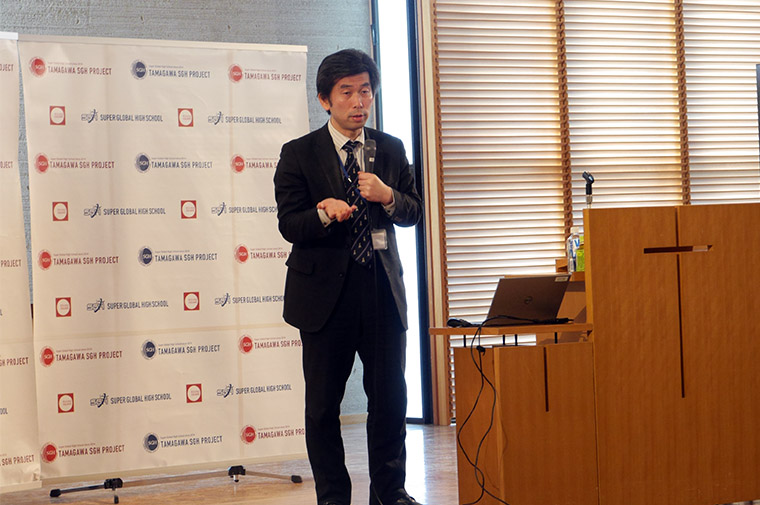 "I think that a society in which something is excluded is a weak society. It is a 'strong society' when any person can pursue happiness. Although the situation is still improving, I want to try harder to make people around the world, including in Afghanistan, happy. "
The students listened attentively to Mr. Hozumi's powerful talk.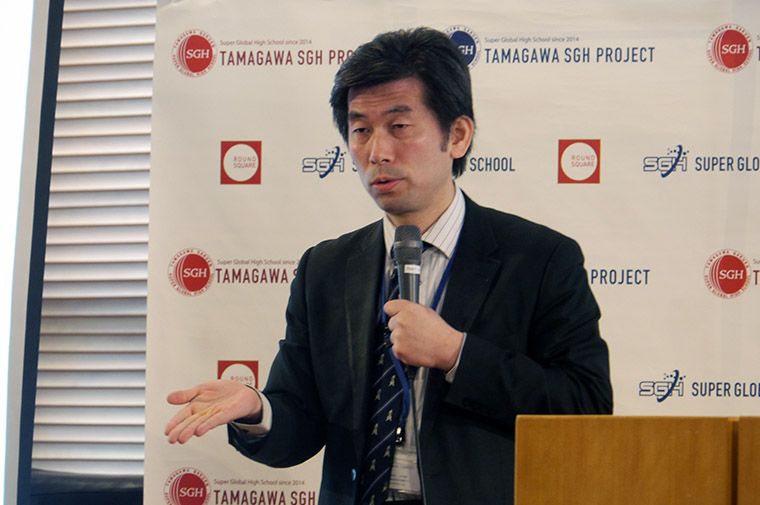 "Isn't it hard for everyone to be happy?" "How should we work hard to build such a world?" Were examples of questions from the students
"There is not much to be done to save everyone. There are variations though that can help. There are still lots of problems. However, I think that it is important to make a "strong society" by creating an environment where these parties can speak out and children with disabilities can be treated as human beings."
Mr. Hozumi answered sincerely to the students' questions during the question and answer session after the lecture.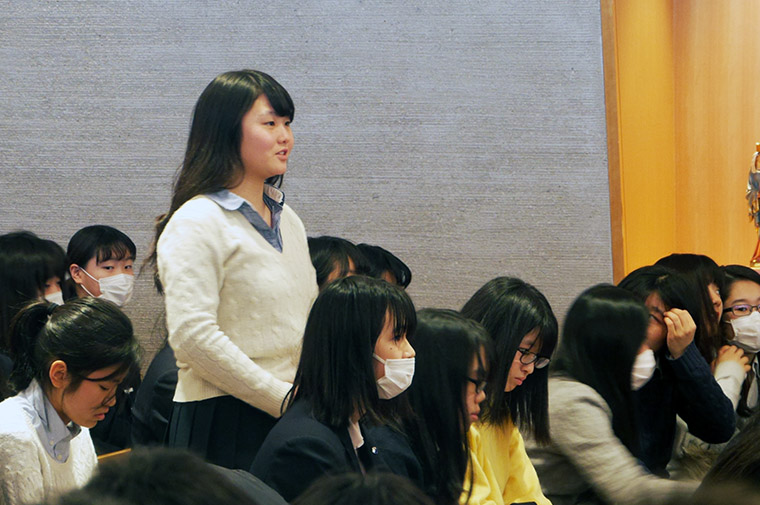 "Each one of us has a different personality, and it is important for people with disabilities to deal with differences the same as with our differences." He said after one question.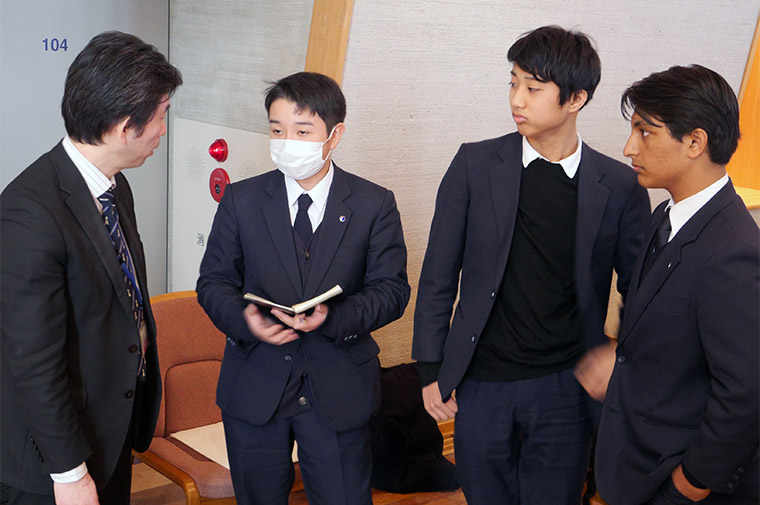 What is a society where people understand correctly about people with disabilities and live together with cooperation? What is necessary to create a "happier" strong society? This last lecture became a lecture about the power of human beings.