With the cooperation of the Secretariat of the International Peace Cooperation Headquarters (PKO) of the Cabinet Office, a 25th anniversary photo exhibition commemorating the establishment of the        International Peace Cooperation Act (PKO Act) is being held. This photo exhibition entitled "For the Smile of the World" is aimed at telling more people about the activities of the PKO 25 years after the start and it shows how it became a catalyst to consider the future of international cooperation.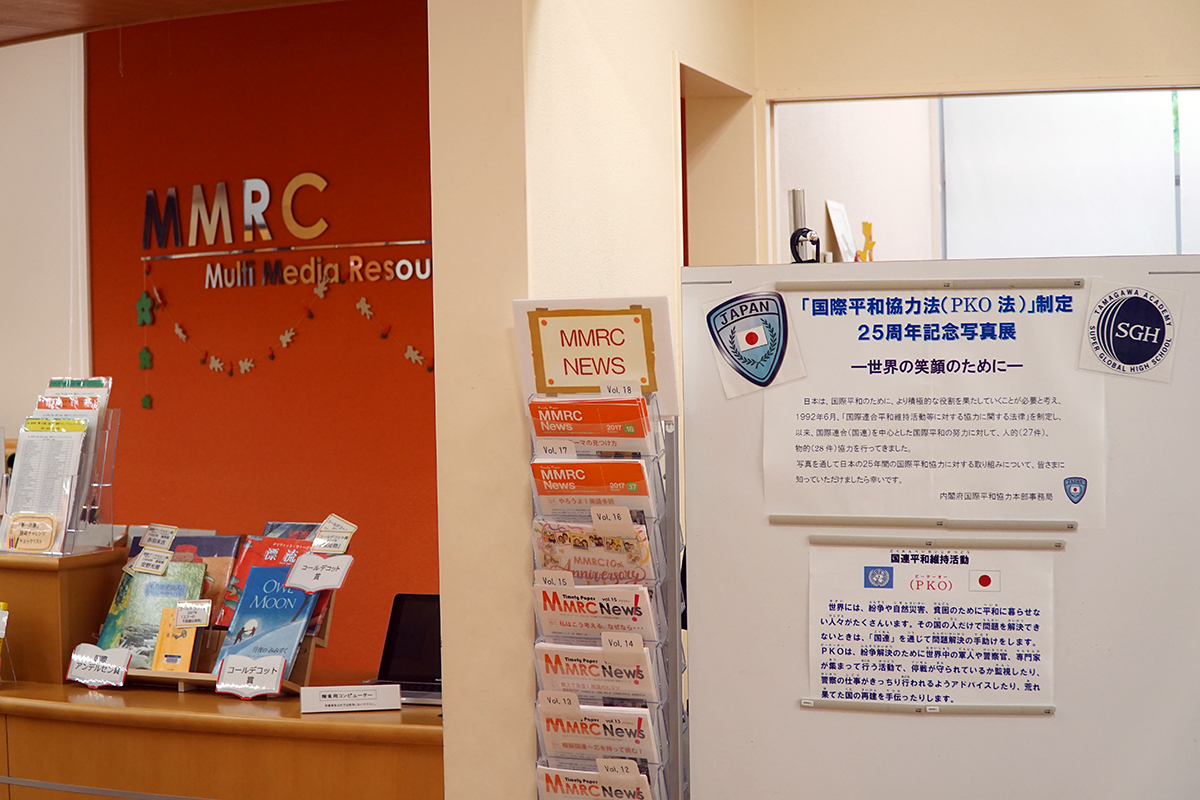 At Tamagawa Gakuen, about 40 pictures were exhibited in the Learning Information Center "MMRC" which is also a the library, so that students can see the photos in their daily routine.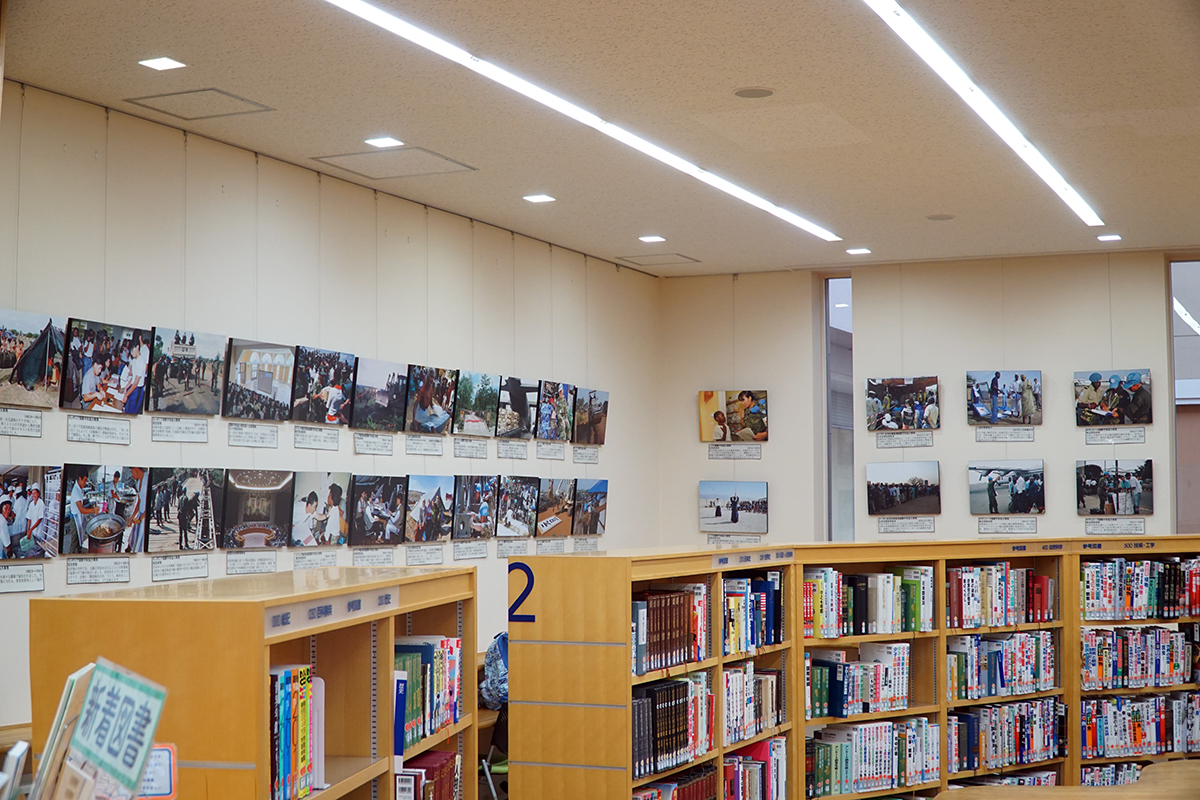 "Act on Cooperation on the United Nations Peacekeeping Activities, etc." was established in 1992, to build on the necessity of playing a more active role in international peace. Photographs of human      cooperation in international peace efforts, which have been held since then, conveyed the significance of the activities along with pertinent facts.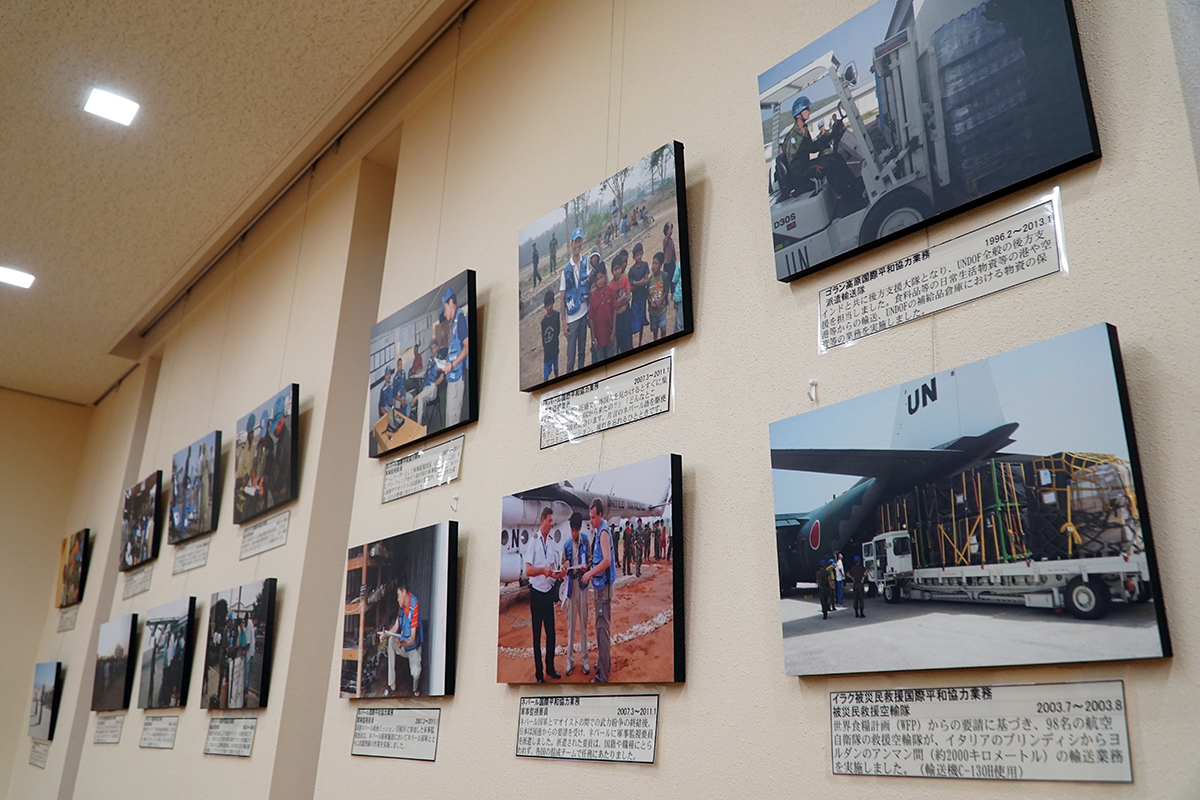 The photos that are lined up side by side show the state of support activities, such as maintaining and repairing roads, providing supplies, and also exchanges with local people, which were done in areas      such as South Sudan, Haiti and Nepal.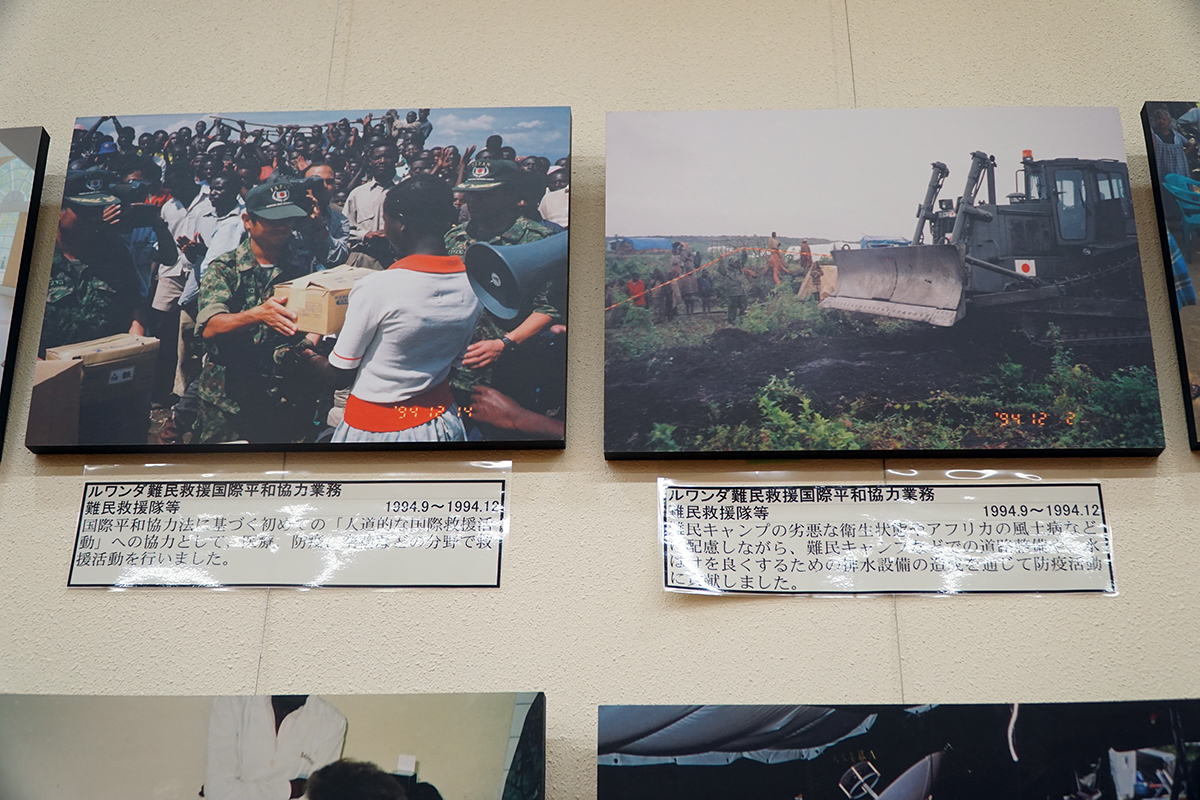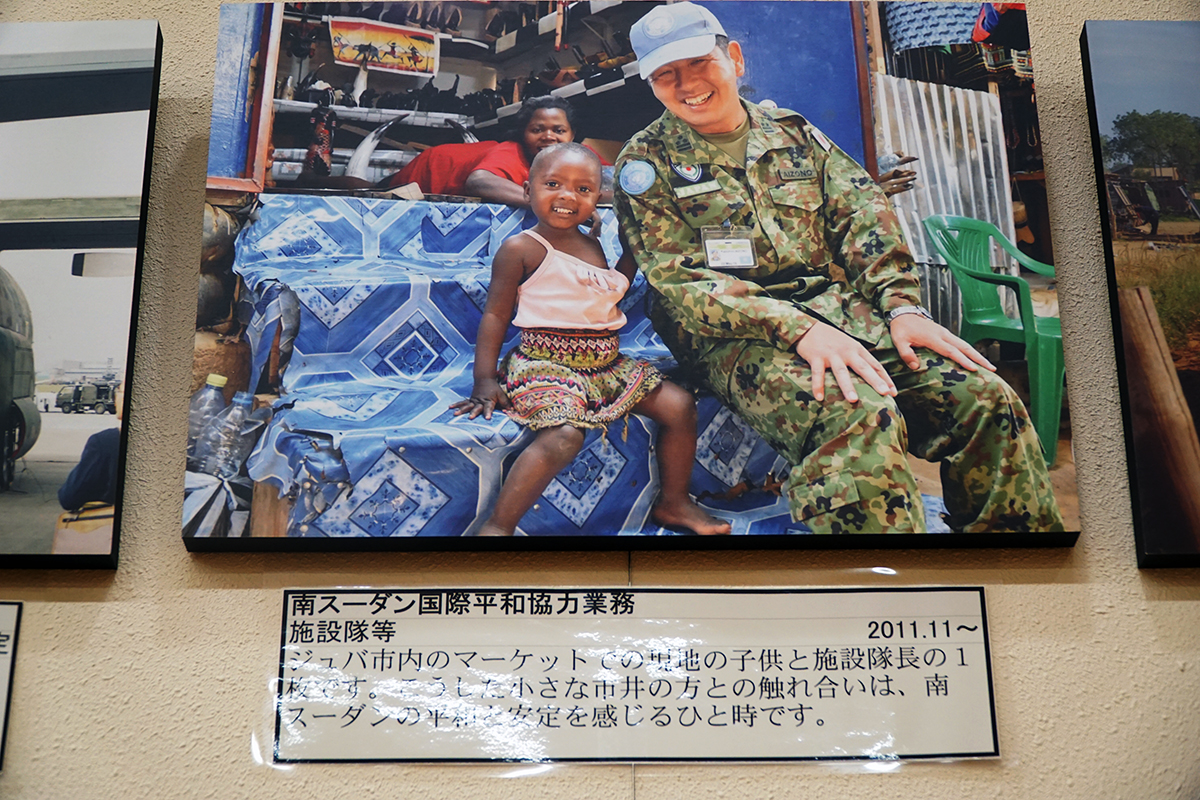 "The PKO's activities support the lives of the local people and create a lot of "smiles" leading to a    better future". – Through each piece, the message was clearly delivered to the students who            stopped by the MMCR, the people who visited the "Exploratory Learning Study Group" and many      others.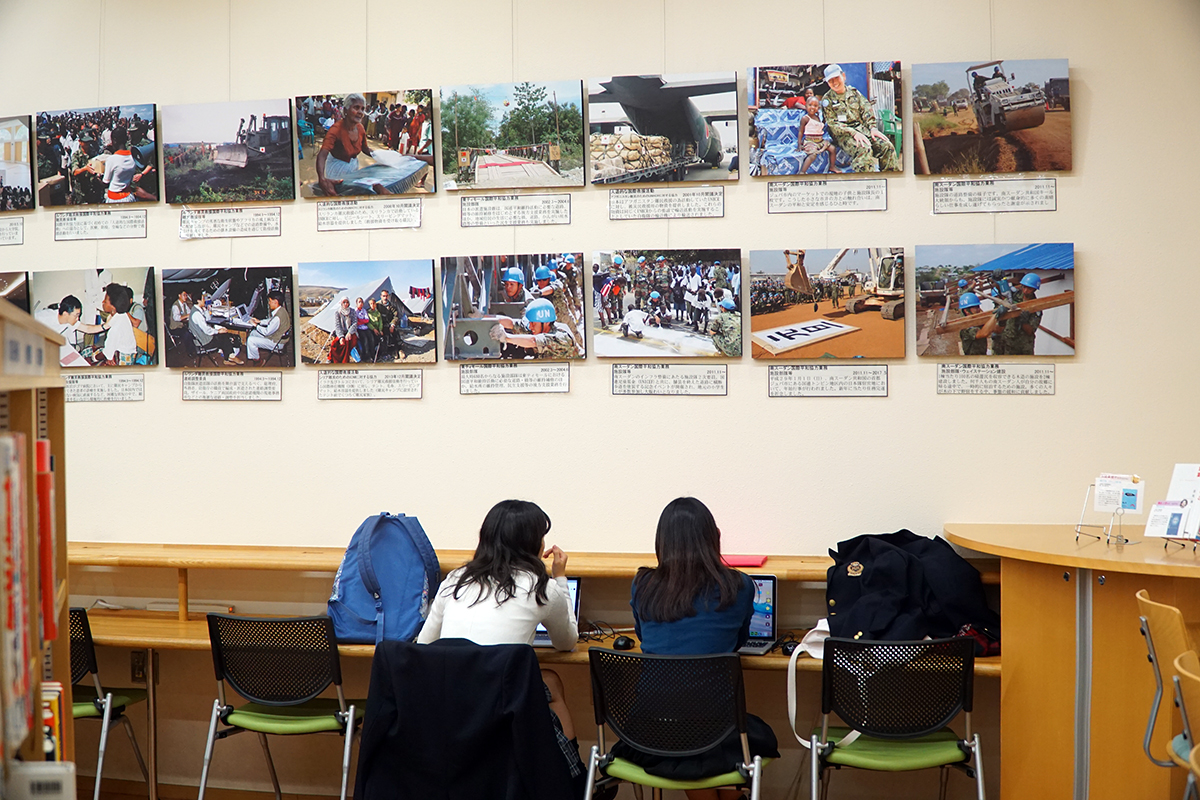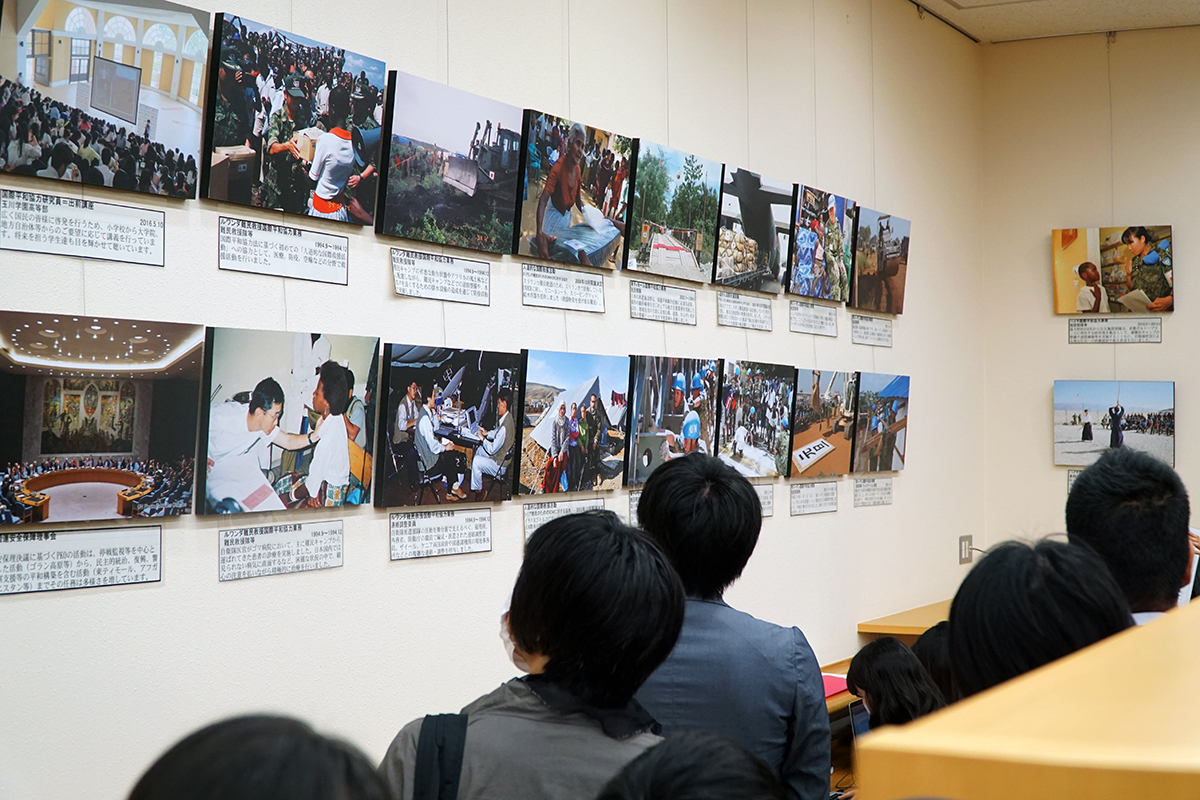 In this photo exhibition, students who were able to know in detail about PKO's activities, which they had the opportunity to know only by reporting, media discussion, social studies study. They will envision the future active in the world and will lead to more "smiles of the world".