The fourth year of the Tamagawa Gakuen Super Global High School (SGH) program has started. As many as approximately 250 students participated in this year's first global career course. The last three years of this activity has brought steady progress and acknowledgement.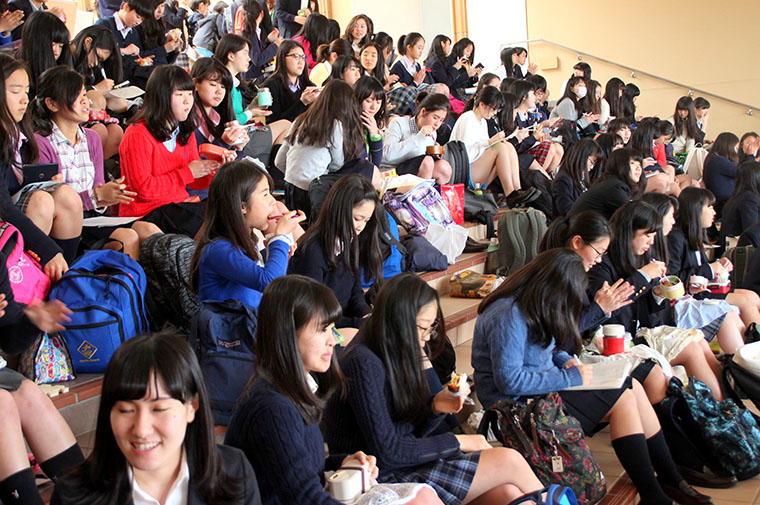 On this day, Mr. Shojiro Nishimura of the Secretariat of the International Peace Cooperation Headquarters of the Cabinet Office was invited as the lecturer. Based on his experiences from duties in Afghanistan and South Sudan as a Japanese diplomat and a United Nations political officer, he gave a presentation under the theme, "Japan's 25-year International Peace Cooperation: Peace Seen from Japan and Peace Seen from the United Nations".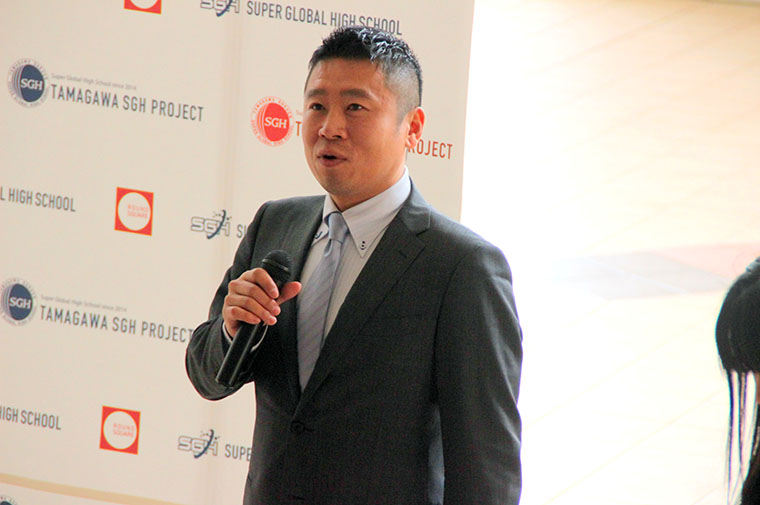 "Relying on my own experiences, I will talk about what it is like to work as a Japanese diplomat and as a staff of the United Nations!"
Mr. Nishimura's story began with a documentary program which became his starting point to pursue an international career.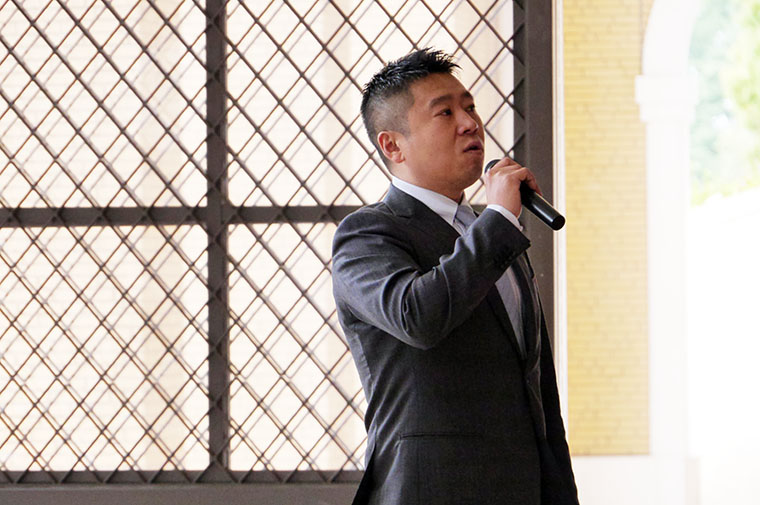 He saw the program at the age of 18, when he started thinking about his future path. It was only by accident.
What was portrayed there were black street children who were forced to live a terrible life like eating rotten meat at a mountain of garbage. Mr. Nishimura was so shocked at the scene, and yet also shocked to hear a boy saying, "We will not give up", even in such harsh conditions. "Is there anything I can do for people in Africa in this area? I shall make it my life's work", he determined.
He studied international affairs at Tokyo University of Foreign Studies, which is known in the area, and then started his international career.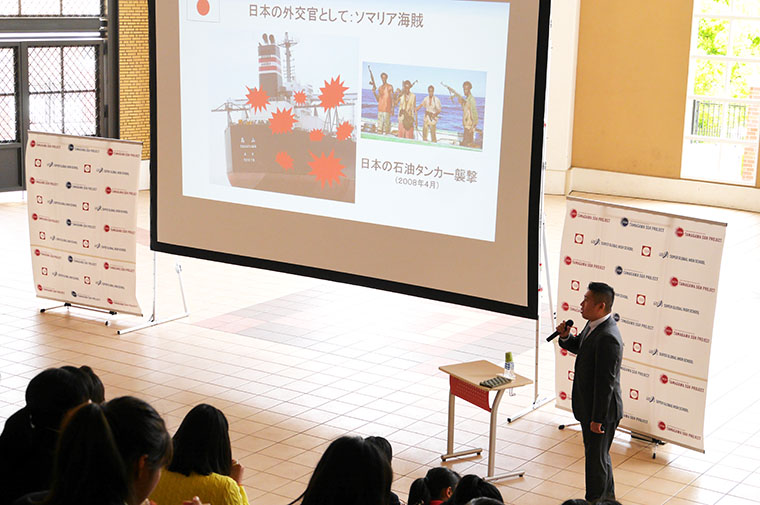 Mr. Nishimura next talked about the two different types of jobs that he engaged in; "Japanese diplomat" who works for the Japanese people and "UN staff" who works for the purposes of the UN Charter regardless of one's country of origin.
Mr. Nishimura gave a story as a "Japanese diplomat" using the example of the Somali piracy issue, which was familiar to students. He also talked about his assistant job as a "UN staff" comparing it with a secretary to a parliamentarian and a manager to a celebrity. These stories helped the students imagine what the jobs were like, drawing them in more and more.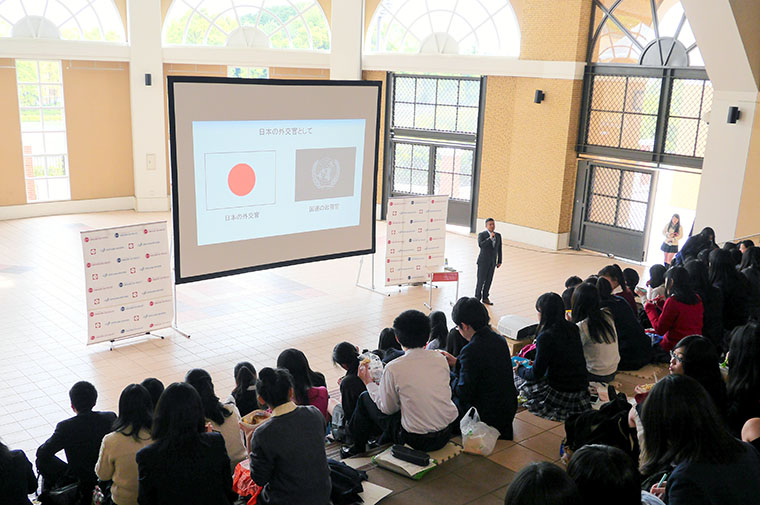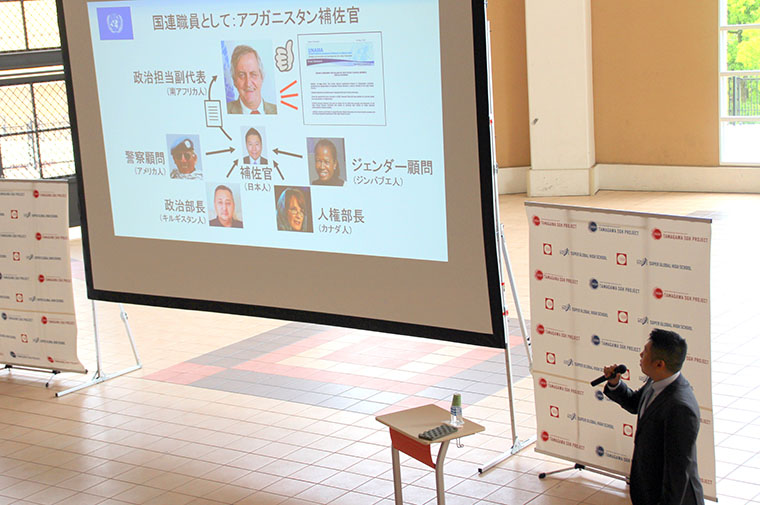 With humour, he introduced real stories of work, such as complex coordination in his capacity as assistant to a senior UN official among various people who had different portfolios and nationalities, and his firing due to a quarrel with a boss who wanted to improve the meal of a cafeteria. These episodes demonstrated Mr. Nishimura's toughness and character, telling that he had made achievements overcoming various challenges and conducted his work making difficulties into humours.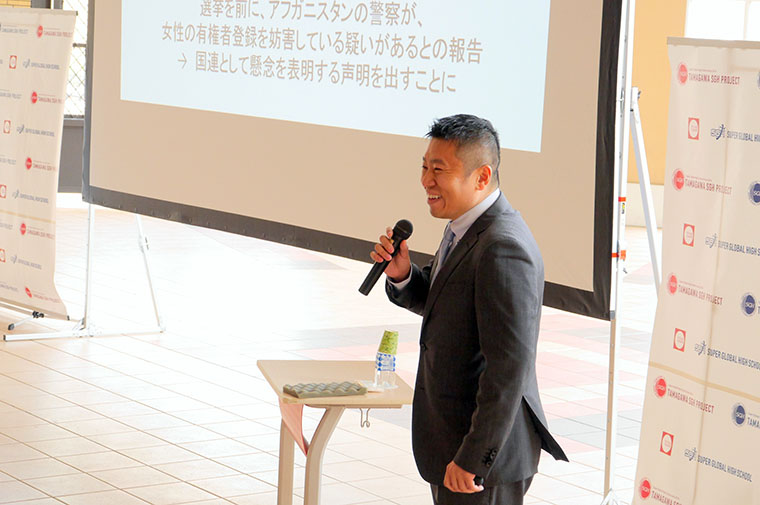 The most striking story was his experience in South Sudan, where the situation is still unstable even after the independence from Sudan in 2011.
"I took this video last July from a window in my office of the UN peacekeeping mission in South Sudan", he said. Then the students were glued to the scene in which they heard fierce gunshot sounds. The atmosphere in the lecture room became tense.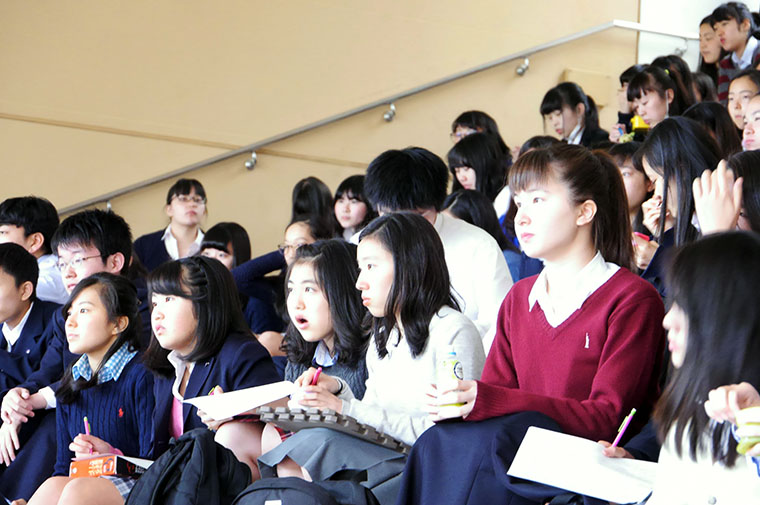 Next, he showed two pictures; one in a cordial dinner party with office colleagues and one in a conference with a former President of Afghanistan. He then said that two of the colleagues in the picture had been killed in a suicide bombing and the President assassinated two weeks later. The audience was again brought into shock.
"It's really challenging to pursue this career path. Besides the need for hard work and study, you'll be exposed to deaths on an everyday basis. I sometimes feel helpless in the face of severe situations, but I am confident that what I felt when I was 18 and the choices I have made since then are not a mistake. I believe this is my life's work". Mr. Nishimura's determination at the age of 18, which has been unwavering and is still a driving force for him, struck the students and resonated.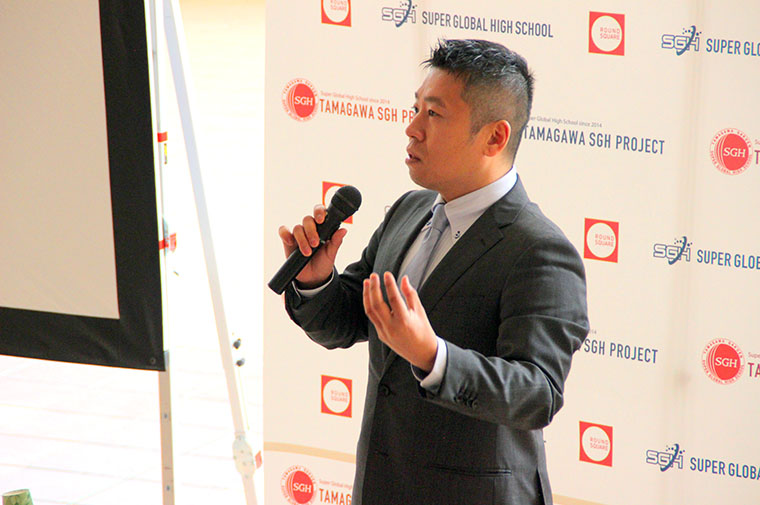 "You feel a lot when you are young and sensitive, as I did when I saw the documentary at 18. If you find something that clicks your heart for some reason, please embrace it. It may lead to your life's work".
To this final message the students responded with applause.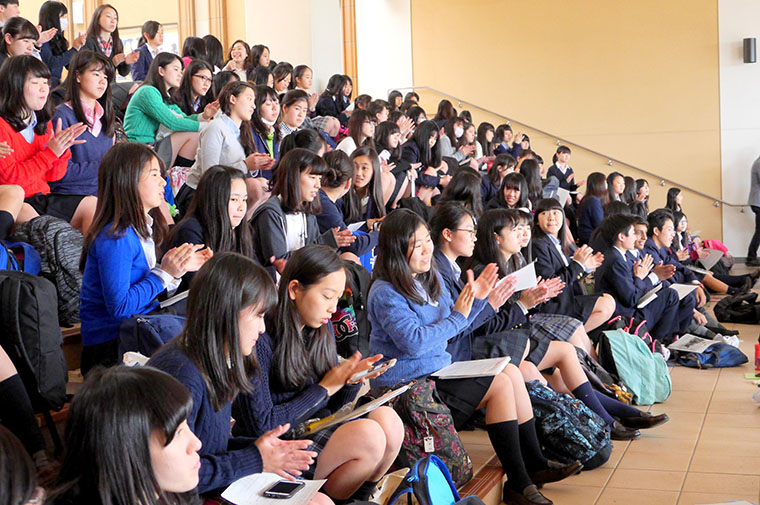 "What kind of qualification is needed to become a UN official?"
"What did you do first after seeing the documentary?"
Students made questions enthusiastically after the lecture, and Mr. Nishimura answered each with passion. "In the first place, ask yourself what you want to do in the UN". "I studied first so I will be able to engage in this area as my future job". It was a meaningful time for all.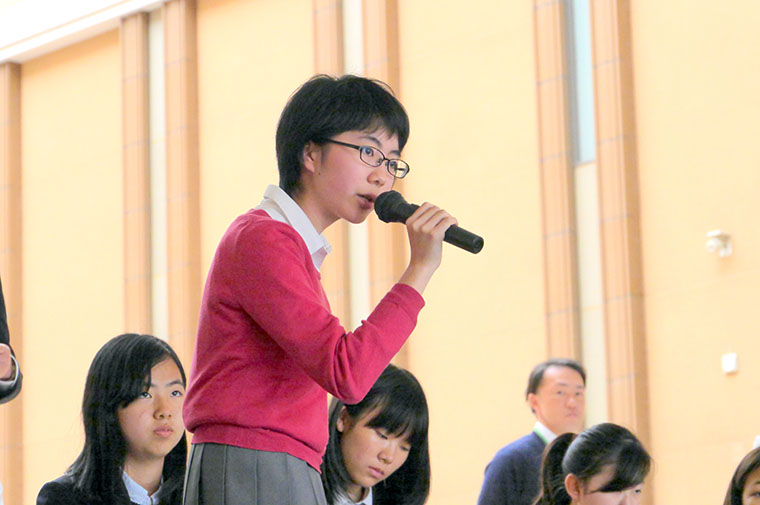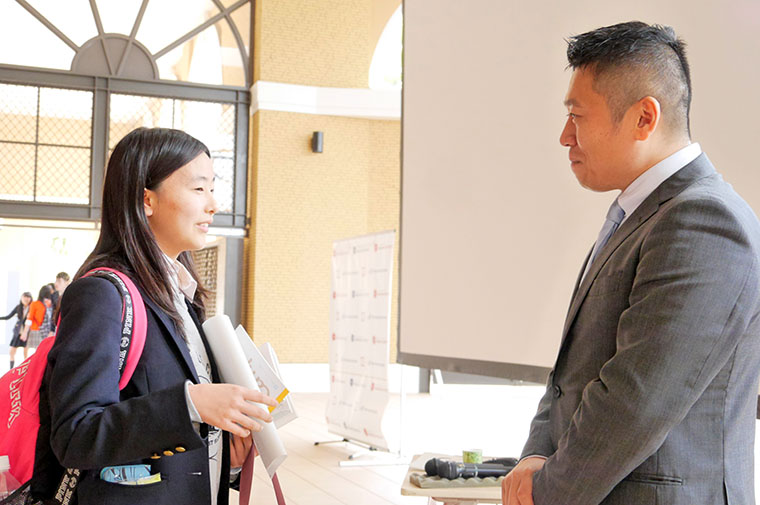 Mr. Nishimura continues to face challenges and keeps trying, with the resolve he made at 18 still in mind. The students could learn what an international job was like and sense how important a dedication to implement such work would be.