December makes us feel the coming of full-fledged winter.
The lecturer at this Global Career Course Lecture was Mr. Rin Maki, a 4th grade student from the Tamagawa University College of Agriculture.
He talked about what he is challenged by, in order to achive his dreams and how he thinks about his dreams giving his presentation titled "My Challenge."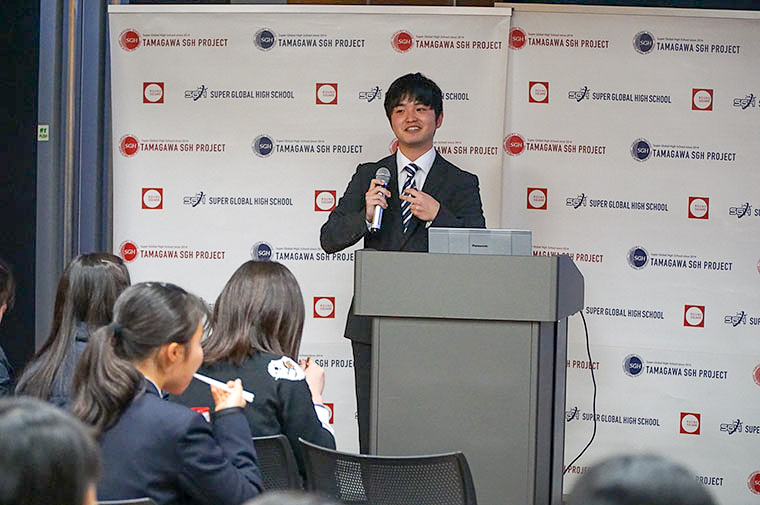 His lecture started with a self-introduction. He talked about memories with family when he was young. He also spoke of his experiences hitchhiking while he travelled by himself. These stories, told by someone so close to their own age, immediately sparked curiosity in the students.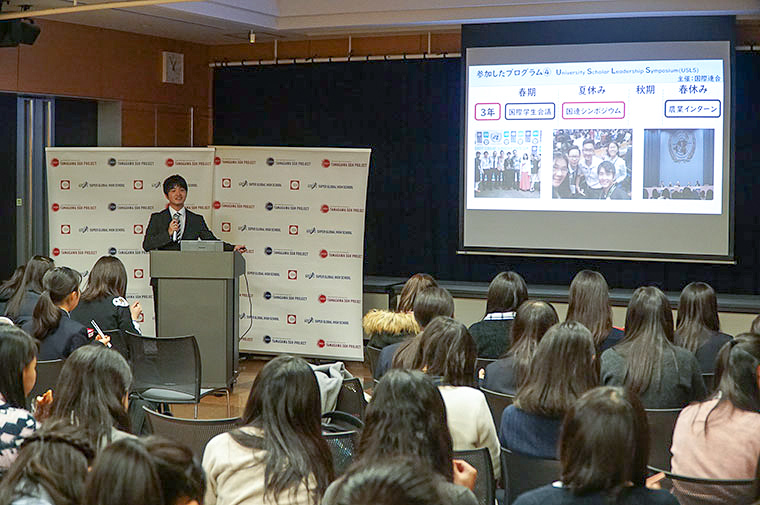 Mr.Maki grew up around nature. He developed an idea of wanting to "learn about agriculture and become an biology teacher". He entered university and follwed his dream.
The reason he changed his focus international agricultural cooperation was because of classes he took from assistant professor Koji Ishikawa in the fall of his first year at the university.
Associate Professor Ishikawa was engaged in agricultural policy as a development consultant in South Sudan and his lectures were an eye opening experience.
"I learned that there were many people in agriculture in developing countries and it was a great shock" Mr.Maki said,looking back.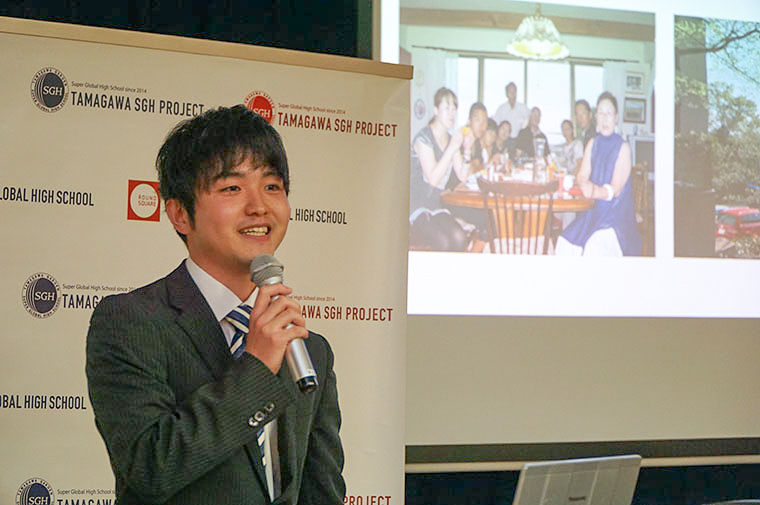 During Spring vacation in his second year, Mr. Maki went to Cambodia to teach growing techniques. The program was introduced to him by Pofessor Ishikawa.
Maki saw the people who had experienced war and hardship and lost agricultural skills. He also saw those who desperately farmed in remote areas. The thought "I want to support agriculture in developing countries somehow" started growing in him
Mr. Maki decided at this time "I will work in international agriculture".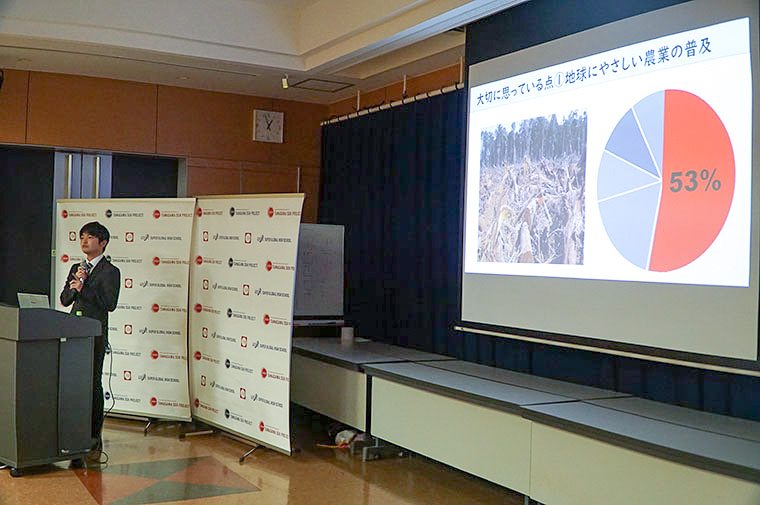 After that, Mr. Maki participated in overseas training programs for students such as EurAsia Youth Summit and the University Scholars Leadership Symposium.
Currently, he is actively engaged in discussions with various people both at home and abroad and seeking international cooperation in the field of agriculture.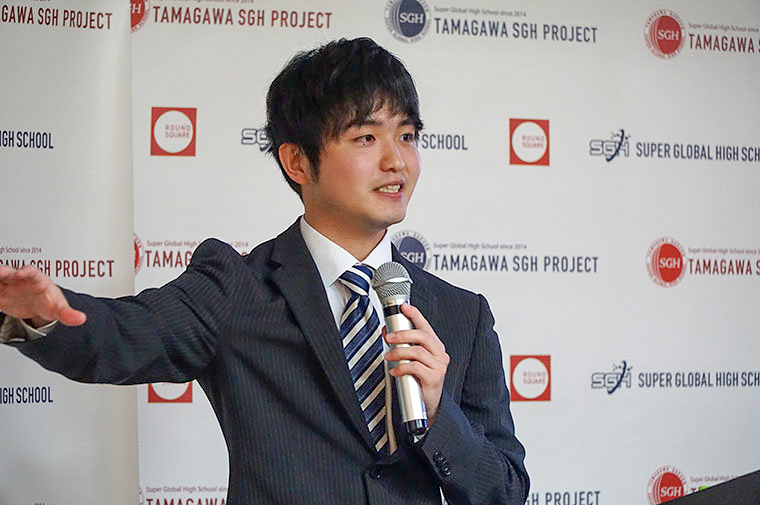 "My dream is to support small-scale farmers through international cooperation on agriculture," Mr. Maki said as he explained his vision for the future.
Subsequently, he talked about the two events that shaped him as a person.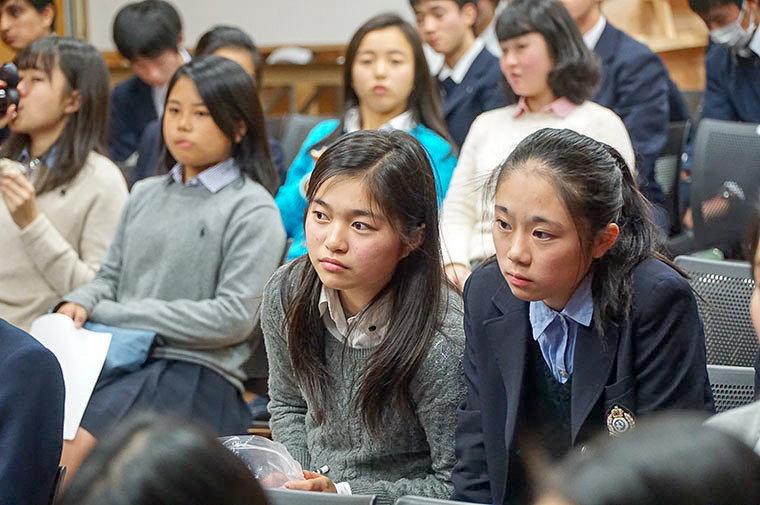 The first;
"I have bronchial asthma, now I am fine, but the doctor said that it may need to be hospitalized from about age 35 as my immunity declines. In the next 10 years I really want to work and accomplish things."
Second;
"During my stay abroad, my best friend committed suicide and there was a long time when I was depressed. I changed my way of thinking though and now I believe I will talk about my memories when I meet my best friend again someday. " So, in order to create really worthwhile memories, I am working hard now. "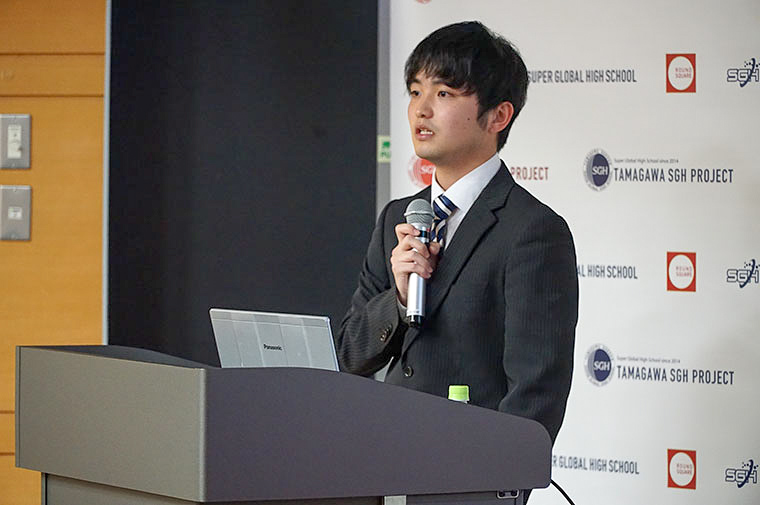 Mr. Maki will work on cultivation programs in Mozambique as a member of the Japan Overseas Cooperation Volunteers from next year. He is commiting to his goal of supporting developing countries as a development consultant.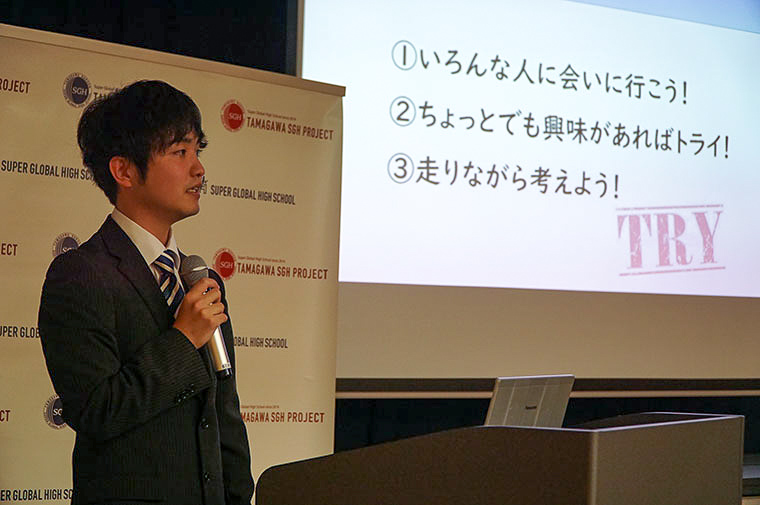 "If you get a chance in front of you or encounter something that you are even a little interested in, please try it. When you try it, it will be another new challenge. If I came across anything to do with international cooperation on agriculture, I have participated in it. I will continue to face these challenges in the future"
Mr. Maki 's words conveyed the importance of working towards your goals.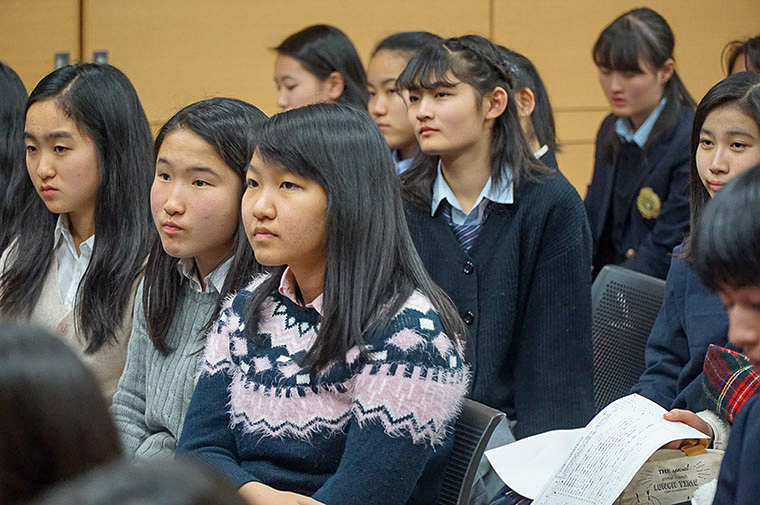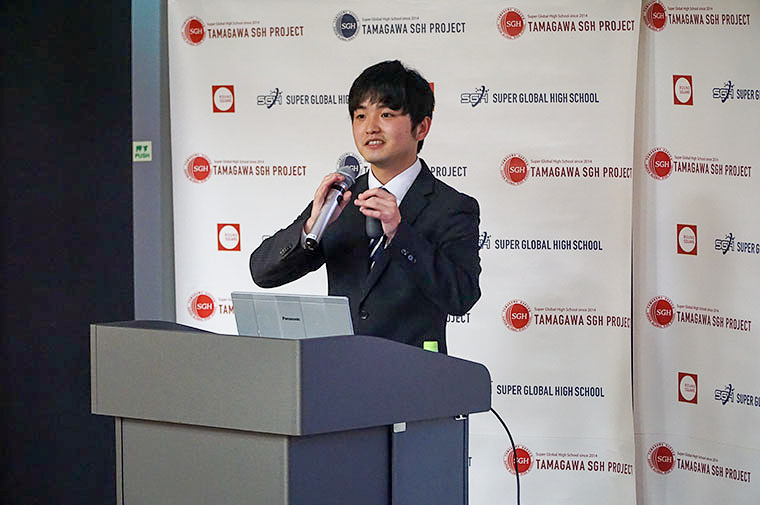 Some students asked questions after the presentation.
"What do you want to do while you are in university?" "You have been experiencing various overseas experiences, but how have you raised the money?"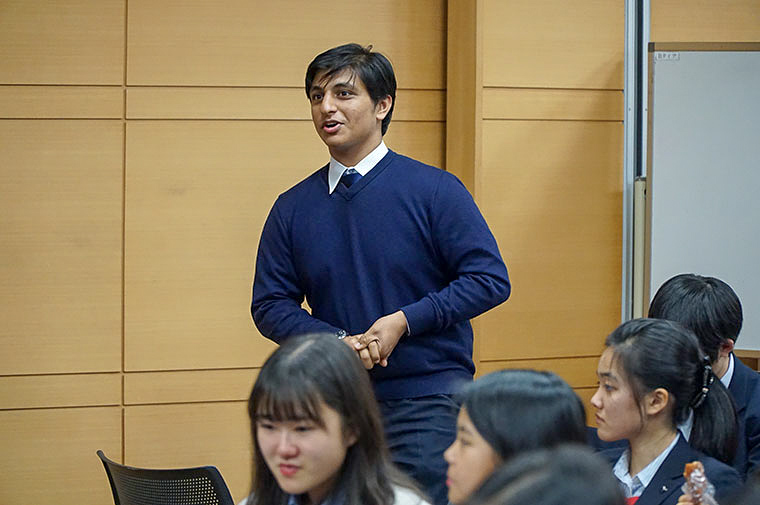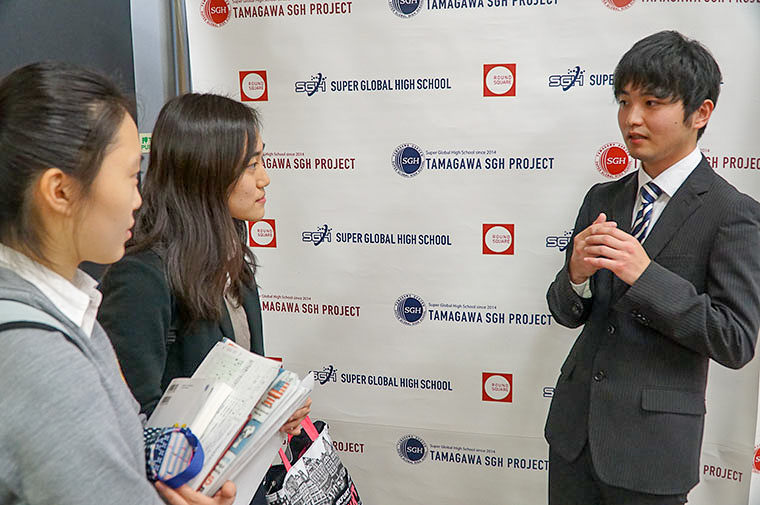 Mr Maki's stories of his experiences inspired the students and showed them that taking action toward your dreams is an important step in realizing them.