The seventh lecture of the Global Career Lecture Series was held under the theme of "international cooperation." The lecturer was Ms. Setsuko Hiromoto, who played an active role at the headquarters of the World Health Organization (WHO) and the International Labour Organization (ILO). She talked about her way toward getting a job at the organizations that engage in worldwide activities.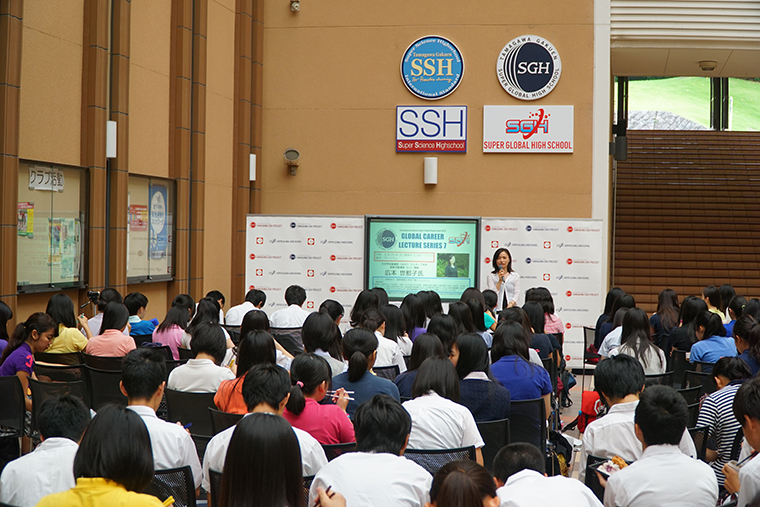 Ms. Hiromoto began the lecture, saying, "I hope my experiences will inspire you." By using her MBA, she had been engaged in finance and budget operation at the international organizations. "I'm going to work abroad with my own expertise."—it was what she had been thinking of since her student days.
Ms. Hiromoto went to an English conversation school and watched American TV programs in her student days, keeping the aspiration "I'm going to go abroad." Though the study of English was very hard for her, she threw herself into it, thinking that it was necessary to realize what she wanted to do.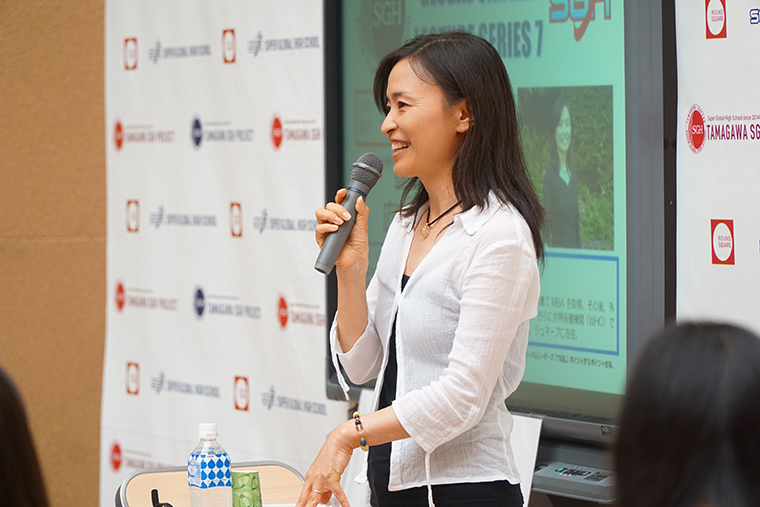 In her job hunting, on the idea that professional skills are important to work abroad, Ms. Hiromoto looked for companies that provided a study abroad program to obtain an MBA, and entered one of them. Years after joining the company, she received an MBA from an American university. When three years had passed after she returned to the company, she looked again at "working abroad" that she aimed for in her student days.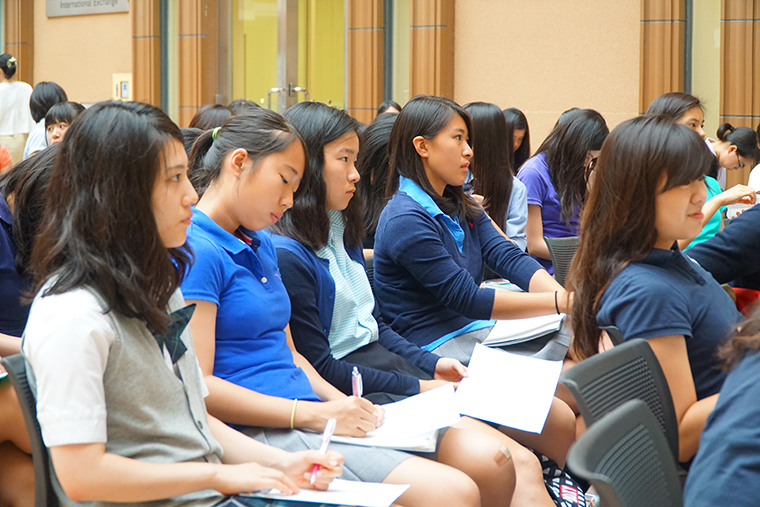 Especially, "working at an international organization" Ms. Hiromoto was strongly drawn to. What motivated her for it was a class during her study abroad. The camp-style class gave students the experience of a "simulated community." About 20 students were divided into groups of the wealthy, the middle class and the poor. The members of the poor group were neglected on the cold floor of the hallway in the winter, and were not given food. Then, they became emotional and came to refuse to hear suggestions by the middle class and the wealthy.
At the end of the class, when Ms. Hiromoto heard the professor saying, "You who are studying at university belong to the wealthy," she clearly realized her circumstances and decided to contribute to the society and to be involved in international cooperation some day.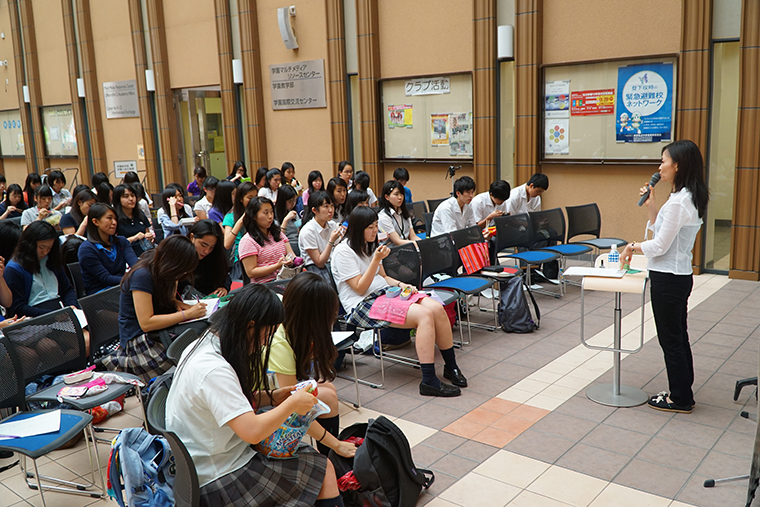 Then, Ms. Hiromoto began the life to realize her dream. She quit the job and explored various possibilities while she tried qualification tests at the Ministry of Foreign Affairs of Japan, and worked at an NGO. One day, she found an ILO's want ad, but gave up trying to apply because she thought, "it is too difficult for me." She, however, was encouraged by innocent words—"I'd try it casually."—that one of her friends said in a chat. Then, she hurried to apply for it. As a result, she brilliantly made it and realized her long-term wish at last.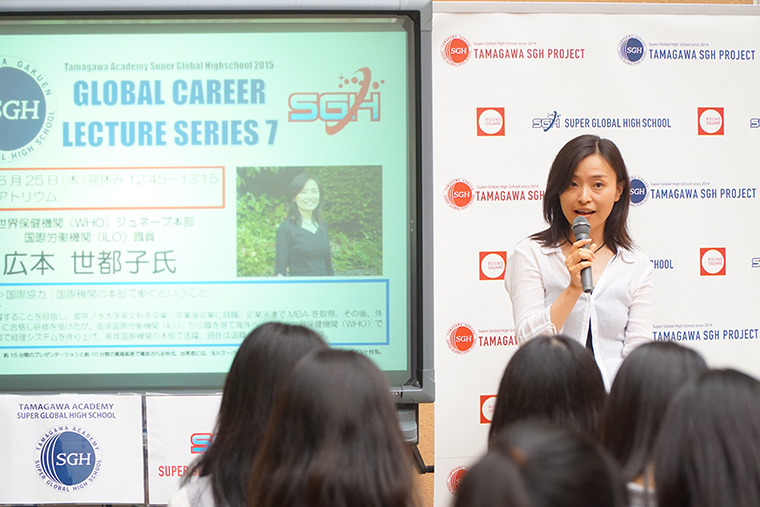 "You, too, can globally make use of what you are interested in. Keep your dream, and tell people close to you about it," said Ms. Hiromoto. Those confident words of the person who actually achieved and advanced her career were etched right into the students' mind.
"I'd like to get involved in activities that bridge East and West, " said Ms. Hiromoto. Also, she talked about her other experiences She felt that Asian staff had linguistic handicaps to English-speaking one in the international organizations; when hearing the news about the Great East Japan Earthquake outside Japan, she became aware of being a Japanese the perspective required as international people, and her future plans. Now based in Geneva, she has been engaged in various activities like volunteer ones and lectures.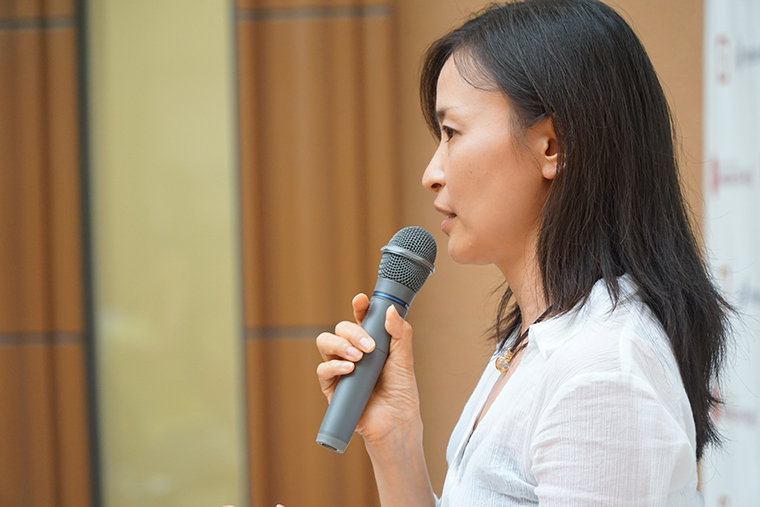 "As you act with positive intent, your environment itself will advance and often help you," said Ms. Hiromoto. After the lecture, some students actively asked her about "how to realize purposes."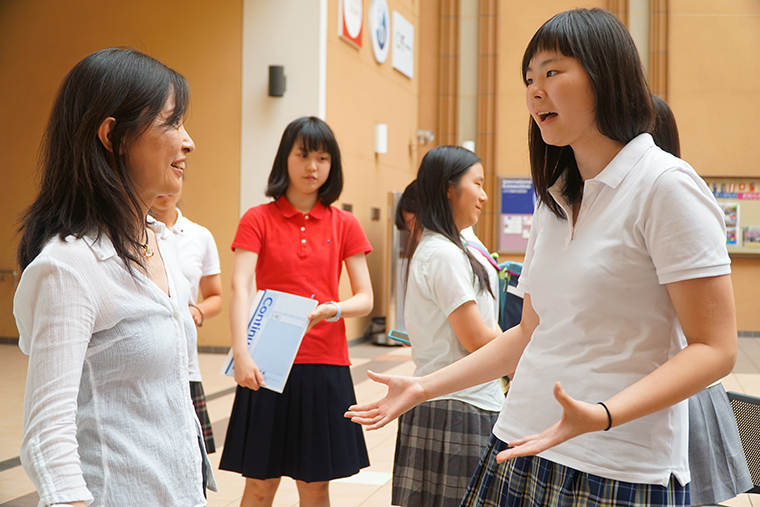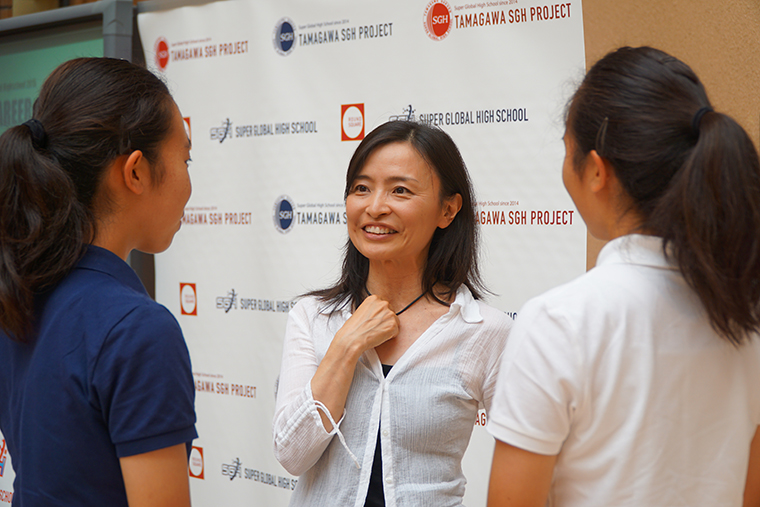 During the lecture, the students felt her intensity of will to realize her dream and kindness to hope for her contribution to the world. Moreover, they understood that "international cooperation" starts from the efforts to maintain individual wills.